Meet Our Team
Patsy Strong
Principal Broker, SRS, SRES, ABR, CLHMS
I Moved to Lake Monticello in 1996, and Have Worked As The Top-Producing Realtor In Lake Monticello Since 2002 - Listing & Selling More Homes In Lake Monticello Than Any Other Realtor Since 2002! In Addition, I Have Been The #1 Realtor for Waterfront Homes Listed & Sold In Lake Monticello Since 2002 - Selling More Waterfront Homes Making Me Lake Monticello's Waterfront Expert! A Record Unmatched By Any Other Realtor…Year After Year! I'm A Certified Luxury Home Marketing Specialist - (CLHMS) Waterfront Home Expert - Representing Waterfront Homes In All Price Ranges & Styles! My Experience is Your Key To A Successful Contract!
ABOUT ME: Hollins University Alumna - Former PR/Marketing Agency Owner & Advertising Agency Creative Director - Former Travel Writer & Newspaper Editor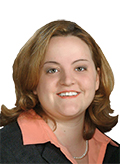 Kari Rothamel
AGENT
A Top Waterfront Buyer Expert with 14 yrs. Proven Sales Experience. A CERTIFIED LUXURY HOME MARKETING SPECIALIST—- With A Proven Sales Record In The Luxury & Waterfront Home Market! ABOUT ME: University of Delaware Honor Graduate
Daniel Rothamel
AGENT
A Top-Producing Buyer's Agent with 14 yrs. Successful Real Estate Sales Experience - With A Specialty In Water Luxury Home Sales! Proudly Voted In The Top 100 Realtors Nationwide by Inman News——Also, Served As The Technology Chair for the National Association of Realtors - Chosen Out of 1.3 Million Realtors Nationwide! ABOUT ME: New York City Football Soccer Club-Charter Member; University of Delaware Honor Graduate; Valedictorian- Fluvanna High School class of 1998; Former National Social Media/Real Estate Speaker
What Clients Are Saying About Our Service - See Our 50+ Reviews On Zillow!
"Thank You, Patsy! This is the second time I've worked with you, and you were great to work with both times and provided good guidance. You were able to get me over List Price for my home, along with a great contract overall. I would highly recommend you as a Realtor!" Kathryn R. - January 2022
-------------------------------------------------------------------------------------------------------------------------------------------------------------------------------------------------------------------------------------------
"I so appreciate your wonderful guidance through the process! Thank you so much for your recommendations, also" Cheryl S. - January 2022
_____________________________________________________________________________________________________________________________________________
"My house just closed today! Patsy Strong was my listing agent and she was a fantastic agent. My sale was a bit complicated since I no longer even live in the state where my house was for sale. She was easy to communicate with and handled some complicated issues for me. She had great people to refer me to to get some house and yard issues addressed to get the house ready to sell. I would highly recommend her if you need to sell your home." Janet B.
---
"Purchased two homes within two years at Lake Monticello and wouldn't dream of using anyone except Strong Team! Kari held our hands and made the process painless, professional, and perfect!"
Lynn H.
---
"I chose Patsy Strong and the Strong team to be my realtor because they sell the most homes in Lake Monticello and know the market. I wanted to sell my house as quickly as possible and not have it sitting empty for a long time. Patsy was helpful in helping me decide where to spend my money in getting the house ready to show and saved me $$$ there. The house went on the market September 1 and we had a full price contract on September 11. Closed on October 13. A great experience all around!" Judy N.
---
"The attention and personal service from start to finish was unbeatable . Patsy knows her market. I never felt pressured to drop the price for an "easy" sale. She responded quickly at all hours of the day and night. Patsy was very knowledgable about my property. Her work didn't stop with the signed contract. She facilitated the process until a successful closing. The experience really couldn't have been better!"
---
"When you left our house that day last November, Marge and I looked at each other and immediately said to each, we do not have to go any further because ( SHE IS THE ONE ). You presented yourself with a warmth and honesty that gave us a confidence that you never betrayed during the entire process. Your communications were always informative, timely and reassuring. For that, we will always remember our relationship with fondness for your direction, and advice during a time that often breeds a mistrust. Patsy, you can be sure that you and your staff will always be highly recommended. We sincerely thank you and will pray for the success that you deserve. Enjoy and CARPE DIEM." Jack and Marjorie
---
"My home was for sale for two years. Prior to Patsy, I had three other realtors at two different agencies. I NEVER had a showing and all they did was put my home on the internet, which, by the way, I could have done myself. Patsy, on the other had, very aggressively marketed my home and was informed of multiple showings which led to the sale of my home. I couldn't say enough about her talent as a realtor! I HIGHLY recommend her. I also believe that since this is her own realty business that this contributed to her high sales energy! I give all MY clients rave reviews about Patsy!!! KUDOS"
Pat T.
---
"Patsy, Thanks again for your help selling our house. We were quite impressed with the promotional materials created by your team; the photos of both the inside and outside of our property were top notch! Throughout the process, you responded quickly to our questions and kept us up-to-date as the process evolved. Additionally, after our house was inspected, you connected us with skilled technicians able (and willing) to correct the problems in a timely manner. We also appreciated your suggestions for how to sell, donate, or transport our furniture and other household items once our house was sold. We wish you continued success."
All best,
Connie & Bruce
---
"Our experience with Patsy was nothing short of top notch! Patsy was so easy to deal with and was both professional and personable at every level. Her market knowledge and contacts was immediately invaluable during the process of selling our home. Patsy's responsiveness to my many questions and her honesty in her answers was appreciated. I would highly recommend Patsy and her team to anyone needing real estate representation."
Amy & Michael D.
---
"We are excited to have this behind us. Thank you so much for all you did to make this happen. I would not hesitate to recommend you to anyone that is trying to sell their home in that area.
Take care and God Bless, Kathy W."
---
"Patsy Strong, and the rest of the Strong Team, did a fantastic job of selling our home. Patsy and her team gave thorough advice on preparing and staging our home, keeping our budget and needs in mind. Her marketing skills and use of the Internet were exceptional, and I believe foundational in selling our home quickly. She led us with wisdom and the benefit of her extensive experience through the difficult decisions that had to be made throughout the sales process. She followed through at every step, and never left us feeling like we did not have someone trustworthy we could count on. In addition, and perhaps most importantly, Patsy and her team show great character and integrity. I respect her as a businesswoman and as a person, and highly recommend her entire team to anyone considering buying or selling a home."
Amy M.
---
"Patsy helped me do a short sale on a property at Lake Monticello. She was up front and honest with me about the market and the value of the home during our first meeting. She suggested a short sale and helped me find a reputable lawyer. She was extremely diligent in passing on potential buyer/agent feedback, and hung in there with me through three contracts and a sale that took almost ten months. Were I to ever buy or sell property again in that area, I would most certainly choose Patsy." Brandis R.
---
"Patsy Strong and her team of professionals did a wonderful job of marketing our home and guiding us each step of the way to a successful sale! Her experience made our life easier!"
Bill F.
Waterfront Seller
---
"We used Patsy when we listed our property at Lake Monticello based on her track record and local knowledge. She was encourgaing when we weren't seeing traffic and understanding about our pricing requirements. When we received an offer she was on top of resolving the items on the inspection list with good suggestions about people who could perform the work at reasonable rates which was extremely important since we were no longer living in the area."
—Mann Pippin
---
"We couldn't have been more pleased with the representation Patsy gave us in selling our home. We dealt with very difficult buyers and Patsy's advice on when to compromise and when to hold the line was invaluable. She also never questioned our responses and only offered her opinion as to whether we were doing the "right thing" when we asked. We would definitely go with her again as our realtor if we were buying or selling in the area."
—James & Andrea Bledsoe
---
"Patsy Strong and The Strong Team did a great job selling my Waterfront home! I interviewed several agents for my listing and found Patsy Strong to be the most professional and having the best marketing plan for my waterfront home. And she did everything she said that she would do in addition to bringing in the Buyer. Kari Rothamel, on her Team, represented the Buyer and the transaction went as "smooth as silk!" Patsy negotiated an excellent contract for me. I couldn't have been happier! I would highly recommend Patsy to anyone selling a home in Lake Monticello - and especially a Waterfront Home!"
—Mike Forrest
---
"In such a down real estate market we were extremely fortunate to find Patsy Strong and quickly develop a confidence in her and her team, Strong Realty, that was well justified. We had never seen an equal in marketing in all our years of buying and selling properties. Her team did an outstanding job, not only in marketing our home, but she was also able to sustain a strong interest from prospective buyers in a time of year and period when the interest should have been lacking. Patsy's team also maintained a professionalism and constant communication that we did not see from other realtors. The Strong team made our home sale as stress free as possible. They are the best!" Don & Teresa
---
"In a down housing market of historic proportions, we interviewed numerous agents prior to listing our home with Patsy. It was a 'no-brainer', for her in-depth knowledge of marketing, along with a successful track record of listing and closing homes made Patsy our #1 choice. With 5 lovely homes for sale on our street, we were THE ONLY ONE to sell, all due to Patsy's diligence, perseverance and superb marketing skills. We highly recommend Patsy as a first-class real estate professional….and, she's a lovely person, to boot!!"
—Diane and Cecil
---
"You are wonderful. I hope you know how much we appreciate you and will be happy to serve as a referral any time. We have spread the word to all of the other residents and fellows at UVA to use you. Hopefully you will get their business as they prepare to move next June."
—Drs Jim & Jennifer Richter
---
"Thanks for everything Patsy. We are very excited. Job well-done. In this market, I would have NEVER expected the transaction to go this smoothly."
—Gary & Tovia
---
"When people tell me that we were lucky to have sold our house in this market I respond that it was our Realtor and then I give them your name!!"
—Kathy & Ron
"Thank you so much for your diligence in selling our home, your persisitence and for your guidance during a flooded market. God bless you and we wish you continued success!"
—Sincerely, Shelli and Doug H.
---

"Thank you and your team for all you did in selling our former residence that enabled us to move ahead to build our dream home. Without your help, we couldn't have begun this adventure. We will certainly recommend your team to anyone we hear of needing a good realty company. Thanks again for all of your dedicated work." —Ron and Judy
---
"As a former Real Estate Broker and a pre-licensing class room instructor, I admire your strong ethics, negotiating skills and knowledge of the industry."— Sherry H.
---
"Ron and I want to "Thank You" for all that you did for us in the context of selling -our home. I know at times that we were not easy to deal with but I am sure that we are not the first and will not be your last seller that makes it difficult on you. You did a fabulous job and we are deeply appreciative of the job you did. The thing that we learned was to be patient and let the agent do her job." - Ron & Judy F.
---
"Your professionalism and dedication in your industry is evident and we would not have wanted to be in any other Realtors' hands."—Gary H.
---
"We will talk you up to everyone who might even be considering buying a home. Be assured that we will send everyone your way"—Molly and Matt
---
"Your marketing does make the difference! We are absolutely thrilled with what you were able to do with the sale of our home. You went beyond our expectations in both sales price and service."—Michelle and Pat
---
"The Team really came through for us! We know what a difficult sale our home was, and can't thank you enough for all you did to get it to closing. Our family truly can't thank you enough for your concern, support, and professionalism. We have a lot to be thankful for right now."—John
---
h4. "Strong Team, Realtors - It's Not Just Our Name, It's Who We Are!"
p(small). *Official MLS Statistics